10-Oct-2010
Cecilia String Quartet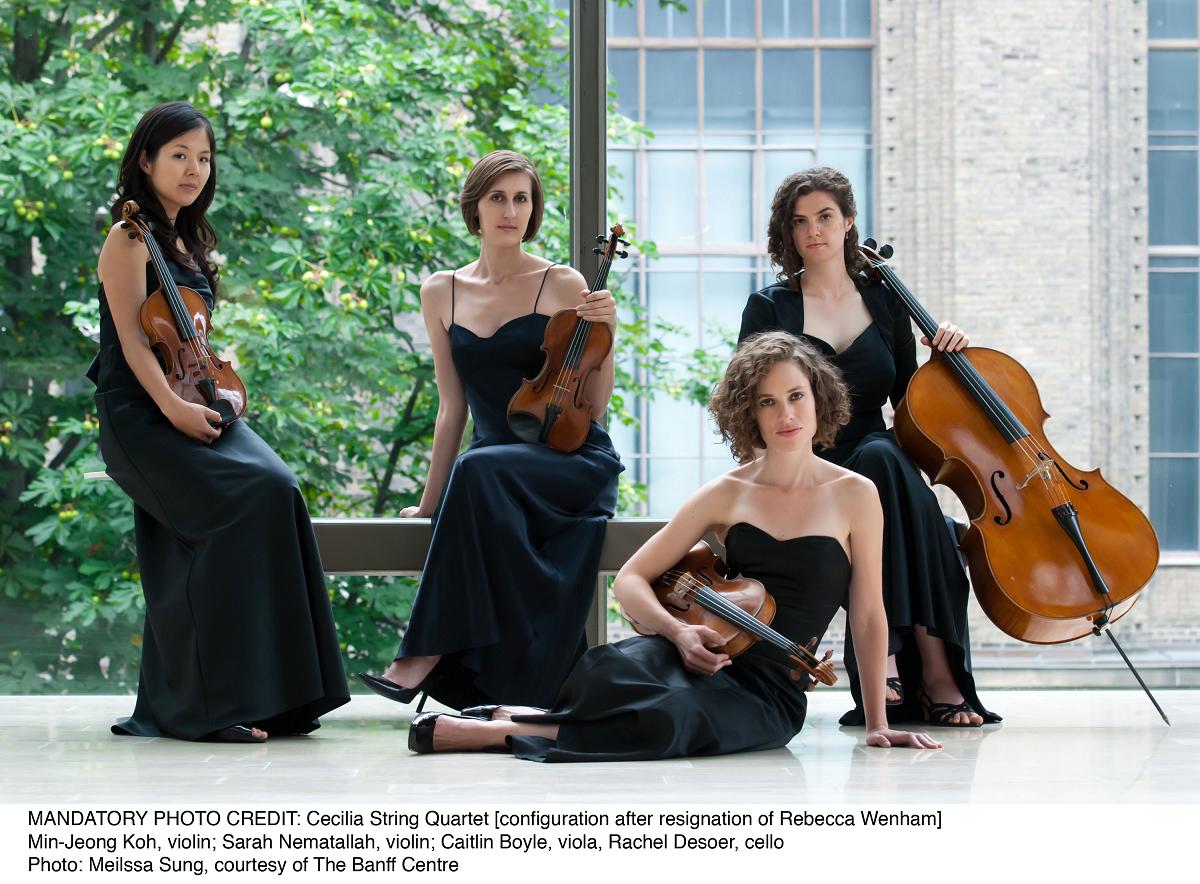 Sarah Nematallah and Min-Jeong Koh (violins), Caitlin Boyle (viola) and Rebecca Wenham (cello).
In August 2009, I had the opportunity to catch a live performance of the Cecilia String Quartet on the Lake Ontario waterfront in Toronto. They performed the Quartet in C Major, Op. 74 No. 1, by the "father of the string quartet," Joseph Haydn, and the sparkling, newly discovered String Quartet No. 1 in E-flat Major by French composer Theodore Dubois (1837-1924).
They are highly talented musicians and I thoroughly enjoyed the Haydn string quartet.
The location of the performance at the Toronto Waterfront is right across from the Toronto Island Airport which provided ample distraction with the noise of the planes.
Sept 18, 2016
The Cecilia String Quartet joined with Cellist Shauna Rolston to perform Schubert's Quintet in C Major at the Toronto Music Garden.
Blog Entries Listing
2010
Aug
Sep
Oct
Nov
Dec
2011
Jan
Feb
Mar
Apr
Jun
Sep
Oct
Dec
2012
Jan
Feb
Apr
May
Jun
Oct
Nov
Dec
2013
Jan
Feb
Mar
May
Jun
Dec
2014
Jan
Mar
Jun
Jul
Aug
Oct
Nov
Dec
2015
Jan
Feb
Mar
Apr
May
Jun
Oct
Nov
Dec
2016
Jan
Feb
Mar
Apr
May
Jun
Jul
Aug
Sep
Oct
Nov
Dec
2017
Jan
Feb
Apr
Oct
2018
Jan
Feb
Mar
Apr
2020
Mar
Apr
May