05-Dec-2015
Fisheye Lens Distortion
The CN Tower in Toronto photo was shot using my Panasonic Lumix DMC-G7 camera and G Vario 14-42mm zoom lens at focal length 14mm. That image with fisheye lens distortion is included in the collection of stills and video segments in my Toronto Waterfront video.
The fisheye lens distortion was corrected using the Fisheye Distortion and Keystone adjustment features in CyberLink PhotoDirector 7 Ultra for correction of lens and perspective distortion.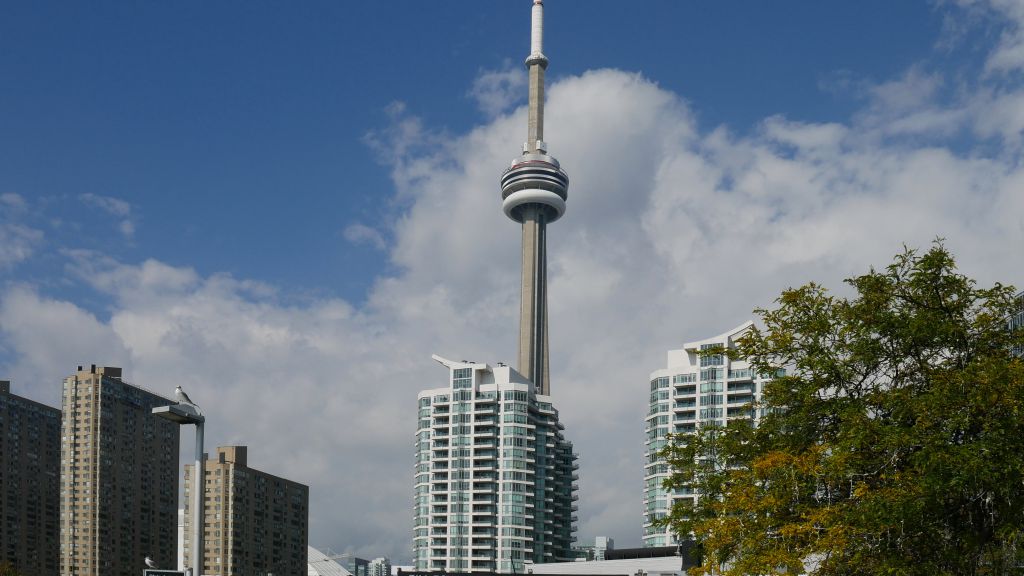 This illustration video showing still images was edited and produced using CyberLink PowerDirector 14 Ultra.
Blog Entries Listing
2010
Aug
Sep
Oct
Nov
Dec
2011
Jan
Feb
Mar
Apr
Jun
Sep
Oct
Dec
2012
Jan
Feb
Apr
May
Jun
Oct
Nov
Dec
2013
Jan
Feb
Mar
May
Jun
Dec
2014
Jan
Mar
Jun
Jul
Aug
Oct
Nov
Dec
2015
Jan
Feb
Mar
Apr
May
Jun
Oct
Nov
Dec
2016
Jan
Feb
Mar
Apr
May
Jun
Jul
Aug
Sep
Oct
Nov
Dec
2017
Jan
Feb
Apr
Oct
2018
Jan
Feb
Mar
Apr
2020
Mar
Apr
May