How Android Tablet Computers can Beat the iPad
Apple touts their first-mover advantage along with other reasons why they will remain the premier tablet computer of choice. According to the opinion of 1,529 developers polled by IDC (International Data Corporation), price is the most important factor in Android tablet computer competition.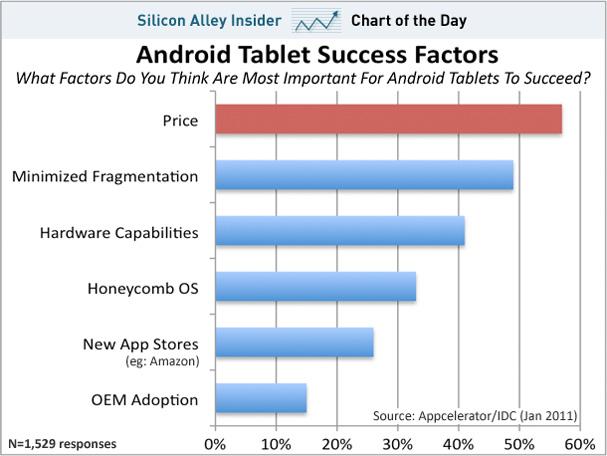 A lower price means more people will buy the tablet computers. More people with tablet computers means more people to download apps. More tablet computers with more demand for apps leads to more developers writing apps for tablet computers which completes the cycle of making it more attractive for more tablet computers to be purchased.
On January 19th 2011, IDC Canada released its tablet forecast for 2010 to 2014.
"Canada will see just shy of 1.5 million devices installed in the market by the end of 2011, with most of that driven by the consumer market. Part of that growth will be attributable to the fact that 2011 represents the first full year these devices will be available in the market. Moreover, the influx of competing vendors (many sporting the Android OS) and support from carriers will help drive competition and lower price points in the coming year."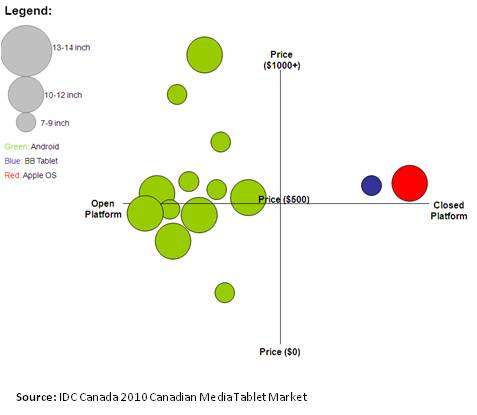 See related articles:
iPad Competition Dead (for now)
Google is closing the gap on smartphone apps